FROM ADAM ANDRZEJEWSKI , CEO AND FOUNDER, OPENTHEBOOKS.COM
10/27/22
The COVID-19 pandemic had a profound impact on American society and the world at large, from small businesses to mental health to childhood education. As we emerge from it, public health experts, academics, and journalists will piece together the history of our national response, of how personal griefs intertwined with social consequences.
Last week, an important piece of that puzzle became publicly available. Dr. Anthony Fauci's official calendar from late 2019 and early 2020, until now hidden, is available at OpenTheBooks.com for the world to scrutinize. It should serve to inform lawmakers whose duty is to exercise oversight and hold public servants accountable. New details of meetings, names, and dates allow for—and demand—more focused questions, so that we can sort out what saved lives and what caused undue damage.
Take, for example, the travel ban on China. On January 24, 2020, Dr. Fauci indicated a travel ban was not being considered, and that the economic problems it would cause outweighed any benefits. But only a week later, on January 31, the Trump administration announced just such a temporary ban. Health and Human Services Secretary Alex Azar said it represented the consensus among public health officials. Fauci himself concurred, but former president Donald Trump has since accused him of opposing the ban and took full credit for the lives saved.
We're left with two unreliable narrators and one dramatic policy reversal. What changed so quickly? A week's worth of meetings must tell the tale. Indeed, Fauci's calendar was packed that week. On January 27, he huddled with Deputy National Security Advisor Matthew Pottinger, who reportedly was hearing from a Chinese dissident about the virus. That led Pottinger to call a wider meeting the next day, when the pair was joined by Azar and Centers for Disease Control Director Robert Redfield in a top-secret setting.
The 27th had already been a big day for Fauci. He'd met with Moderna's CEO, months before Operation Warp Speed was announced, although we do not know what was discussed. He'd also heard from his own staff that his agency, the National Institute of Allergy and Infectious Diseases, was funding the study of bat coronaviruses in Wuhan. EcoHealth Alliance received a grant from the agency and partnered with the Wuhan Institute of Virology.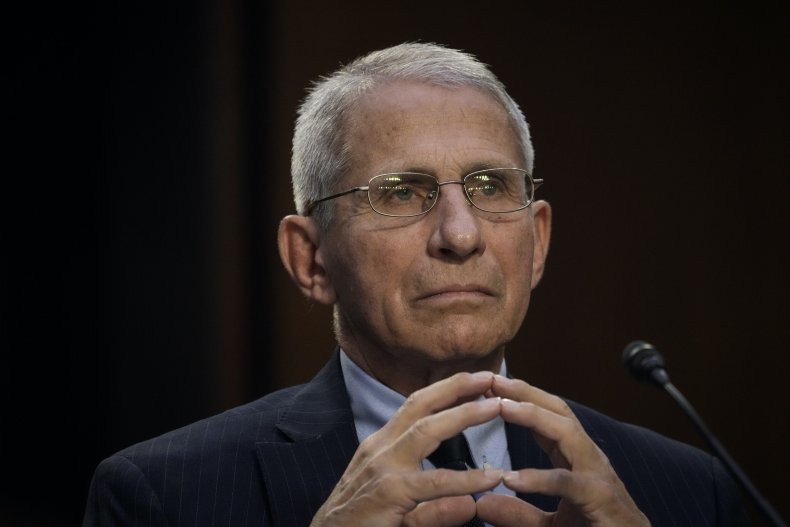 Fauci took the knowledge gained from his staff and Moderna into that top-secret discussion with his colleagues on January 28. Was that when they changed course and agreed on the travel ban? If so, what changed their minds?
Another part of the calendar that cries out for more clarity is Fauci's conversation with Dr. James LeDuc, who runs a Biosafety Level 4 research facility in Texas. BSL4 is the highest security level to prevent spread of dangerous diseases, and LeDuc had personally trained the Wuhan scientists on those procedures. He was having back-channel communications with the Wuhan lab director, as well as with Dr. Shi Zhengli, who became colloquially known as the "bat lady." Zhengli experimented with coronaviruses as part of the U.S.-backed EcoHealth project.
LeDuc stopped by Fauci's office the morning of January 23. Did he share what he was hearing from Wuhan? Was his in-person visit meant to avoid emails that might become public? Was he confident BSL4 precautions had been maintained in Wuhan? It seems while the world focused on a virus originating from nature, LeDuc was in town discussing the lab's experiments and safety precautions.
For good measure, here's a third mystery. On February 27, Fauci had an 8:30am meeting labeled "Discuss COVID-19 Quarantine w/ Ming Lei." Lei is director of NIH's National Institute of General Medical Sciences, essentially one of Fauci's counterparts. Were they talking about how parts of Western Europe, like Italy, were being ravaged? Did they discuss China's "zero-COVID" efforts? Were they already hashing out what an American quarantine would look like, and the potential benefits or consequences? Whatever was said, we know that about two weeks later, on March 16, President Trump was at the podium asking Americans to stay home for the now-infamous "15 days to slow the spread."
Unbelievably, the government is still sitting on 60,000 more pages of information related to this calendar, but the court is allowing OpenTheBooks.com to make requests for specific bits. That's where all of us come in. We're calling on journalists, scientists, and the public to take a look and point out details we should request next. Then Congress must get to work, using these documents as guideposts. Together we can hold the government accountable and chart a better response when the next pandemic inevitably emerges.
Adam Andrzejewski is CEO and Founder of OpenTheBooks.com, the largest private database of U.S. public sector expenditures.