One of the daily news guys I listen to has a podcast he does at night, Owen Shroyer Live. It's a personal extension of his daily newscast where he takes calls from listeners to discuss the latest topics.
Shroyer grew up in St. Louis and began his broadcasting career in sports news. I found him on Youtube years ago doing reporter-in-the-streets type interviews with some of the craziest people; poor guy has taken some abuse. I later found him on Infowars.com where he holds a three hour spot, 5-6 days a week.
He's come a long way since St. Louis
When I get a chance to catch his Monday night podcast on Rumble I am usually working on pictures which means I have a couple editing programs wide open.
You know how you doodle when you listen to a lecture, talk on the phone, etc? Well, you don't have to have pen and paper to doodle.
I grabbed a few screen shots of Owen as he chatted with a caller and pulled them into one of my editing programs.
Screen shots, taken from a video, when broadcast in low light, are not the best shots to work with. Face is blown out by light, discolored, and screenshots are really low resolution images which means there isn't much to process.
So I overprocessed a shot. By that I mean I made layer after layer of changes and corrections to the image to clear it up and make it stand out.
It came out looking like colored sketch meets grunge.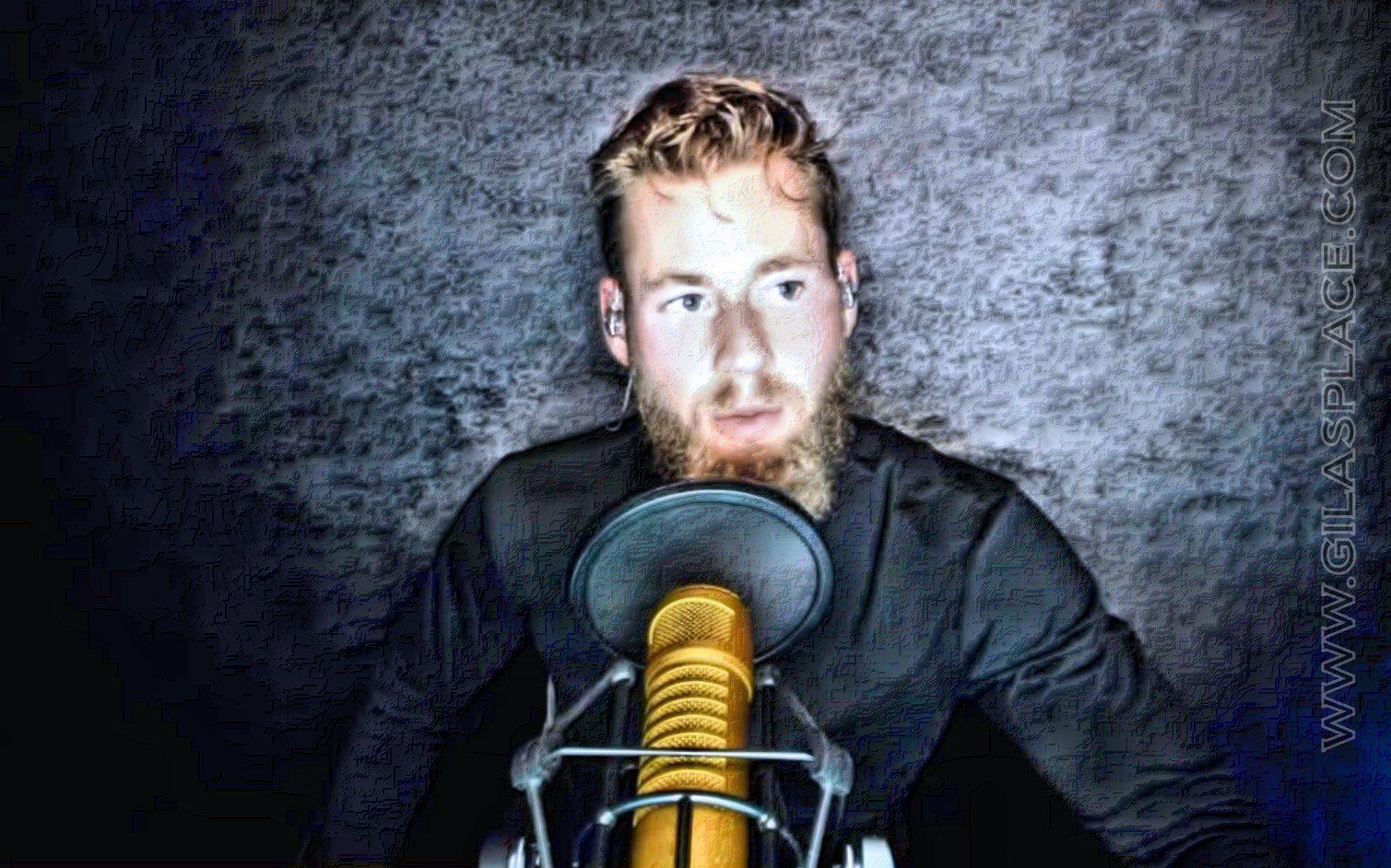 It was fun, and I thought neat looking, so I posted it to Shroyer's twitter account.
When I went back to his to catch his next podcast I was absolutely floored to see my crazy picture as his podcast splash image and the header on his Twitter account. I felt like I had won an art contest or something! You could have knocked me over with a feather.
Really, I felt honored. No one other than maybe Owen and his crew knows who did it, and they don't know me. I am just a single listener among millions between his daytime show and Monday night podcast. I was just so tickled because that pic has been viewed hundreds of thousands of times. I think that is pretty neat.
I dropped Owen a comment:
The image referred to in the above comments is one of these variations. (pretty sure it was the one in color)
The next show I caught was one where Shroyer was playing video games, on air, while he took calls. The conversation bounced back and forth between the nuances of the (new) game and current events. Interesting blend.
I fiddled and played with a couple of screenshots and listed.
I can't remember if I posted this one for him to check out or not. It reminds me of some of the git-ups my kids wore while playing video games, even as young adults. (I get it; hair gets in the way)
Made me smile so that's the one I worked with.