Our little town has an awesome playground back behind the ball diamond. It's a little off the beaten path (a lot of kids play in the school playground in the middle of town) but the jungle gym behind the diamonds is the bomb. There is also a nice pavilion with picnic tables to hang out at if flipping through the bars aren't your thing.
Turns out it's a great place to spend a lunch hour with my eager nephew.
"Hey, time me," Hudson says.
"Time you for what?", I ask.
"I'm going to do the monkey bars. Time me."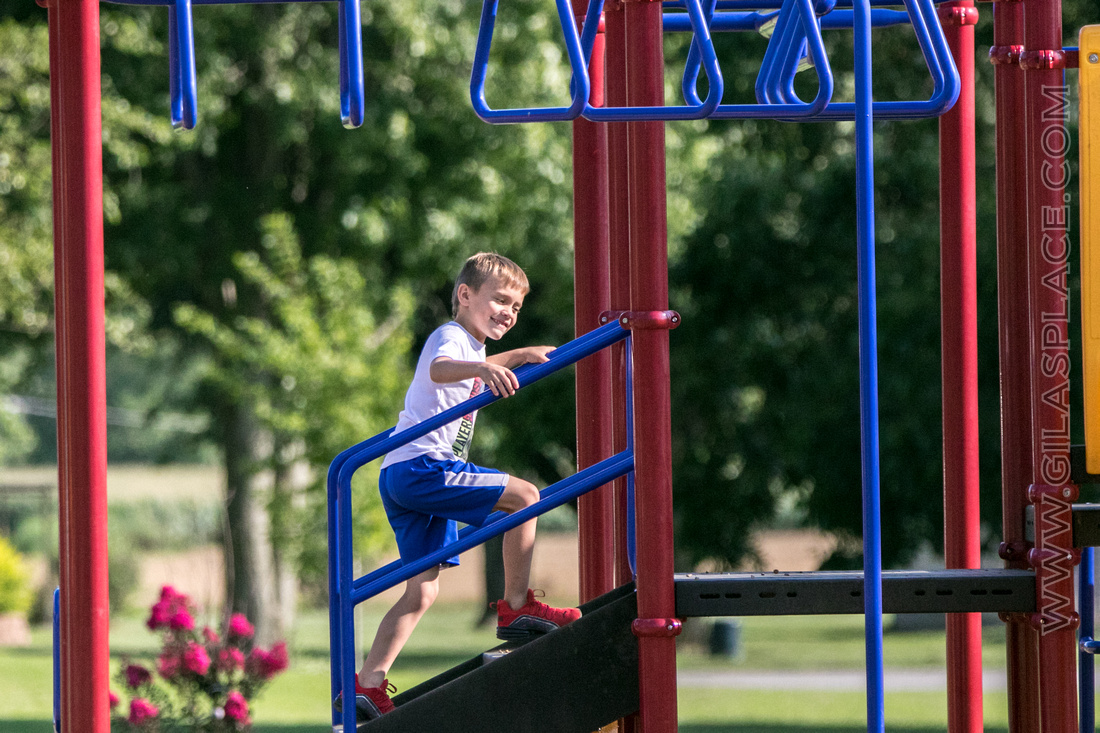 Up he goes, latches on to the first bar and I holler, "Ready, set, go!" (We are a little more than a basketball court apart; hollering is necessary 🙂
The first run I had 'timed" him I just counted off the seconds but I got so enthused watching him I really didn't do a very good job. He's very athletic and completive so he is fun to watch.
When he came running up and asked the time and I told him 26 seconds he was disappointed. I explained I had done a poor job of counting, he should try it again, and I would set the stopwatch on my phone this time.
On his second try he made it through the course of bars in 11.3 seconds. When he dropped to the ground and I told him his time, he asked, "Is that a lot?"
When I said that I didn't know if it was or not and he gave me that face. The one you get from kids when you don't give them answer they want or maybe expect.
And just like that it was like a lightbulb went off and he says, "Let's do it again!"
So we did; again… and again, and again, and again for about 35 minutes.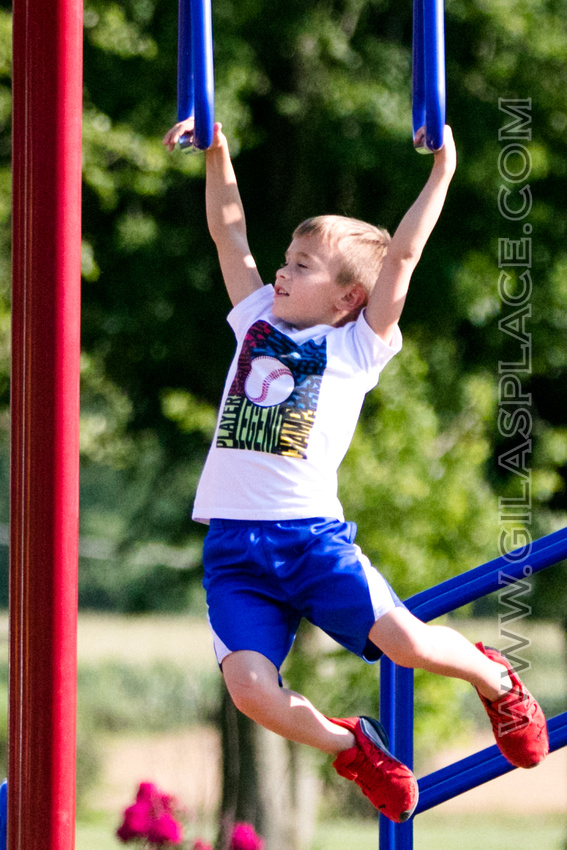 His next time was something like 10.5 seconds. That made him throw his hands on his hips and go right back up to the bars, shaking his head the whole way. He gets ready to swing out and yells, "Hey, let's do this!" He's a character.
Each time I would give him his time he would reassess his approach. His hands started sweating and he was slipping on the bars so I told him how to put dirt on his hands to get a better grip. At one point I told him to spit in his palms to make them sticky and he said that worked pretty good 🙂
When I hollered to tell him that my lunch was almost over and it was time to go I got the classic, "one more time," which of course I obliged.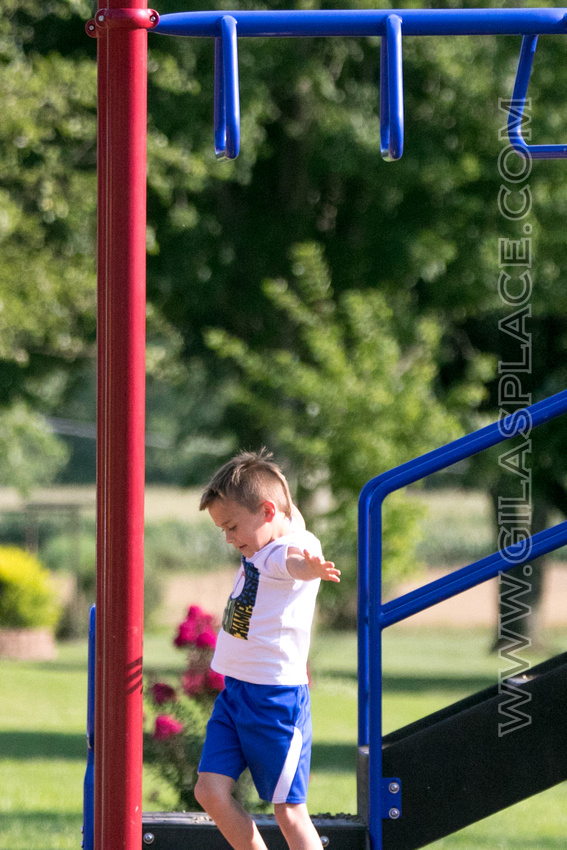 He had beaten his own time on every run, and on the tenth try, made the whole course at 5.2 seconds.
He was pretty happy with that and so was I.
For a late July lunch the weather was mild and Hudson is always good company. He reminded me that determination and persistence pays off and that the hardest challenges we face are the ones we put on ourselves.